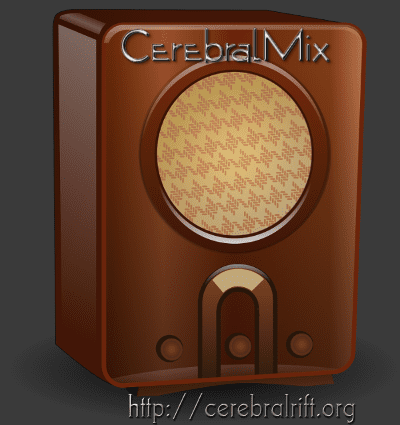 CerebralMix Episode 14: In The Beginning Pt 2
August 29, 2010
Host: Suzy "Sultry" Sounds
This week we take another journey into the world of Andrew Cauthen's unique soundscapes and audio paintings. Andrew is something of a free spirit, recording music that is at once very rhythmic and yet bearing marks of ambience, electronica and even experimentalism.
So sit back and ride along with Andrew on his high speed audio rails.
Track Credits:
All of the works on this weeks show were released under the artist name: Rumored High Speed Rail Hub, and come from the collections entitled: Early Ones Parts 1 through 5.
Green Tea
I Didn't Know You Were A
Penis
Know (ui)
Music Makers
Sledding
Rises In The East
Beleath Systems
#podcast #music #eclectic #CreativeCommons #electronic #experimental #soundscape