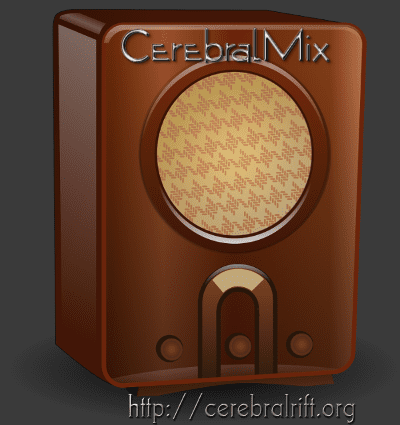 CerebralMix Episode 17: Intersections In Four
September 19th, 2010
This week's show takes a slightly different format. As I was working my way through the back catalog of music, I found that I had a number of tracks from EP's that were just waiting to be played. In particular, one EP was an ambient work from Abyssal Plains, and another a more Trip-Hop Jazz fusion oriented work.
While stylistically the works are very different, I found that they shared a common element: the number four.
In the first half of the show, we are going to hear the "Fourth Quadrant of the Mandala" by Abyssal Plains. The mandala comes from the Buddhist and Hindu belief systems. They are frequently used for meditation and as a spiritual teaching tool.
In the second half of the show, we are going to hear "The Hard Changing of the Seasons" by Zero V. This work builds on many of the past jazz masters to present a different way of looking at the changing of the seasons.
Closing Notes
For more information on the selections in this weeks show, visit the CerebralRift website. [Note: information about these shows is no longer posted on The CerebralRift.]
You can follow the CerebralMix on Facebook, and Twitter. Check the CerebralMix website for links.
Licenses for all episodes of the CerebralMix are registered on the Creative Commons Network. A link to the CreativeCommons Network can be found on the CerebralMix website.
And finally, the CerebralMix is a one hundred percent OpenSource produced show. All software used in the production of the show is open source. All of the music used in the show is either CreativeCommons Licensed, Public Domain, or released under a compatible license.
#podcast #music #eclectic #Creative Commons #electronic #ambient #experimental #trip-hop