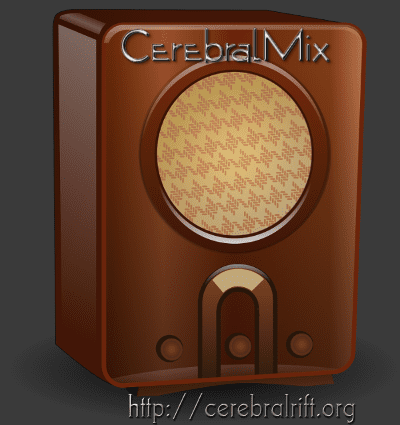 Almost Dejavu All Over Again
Episode 2: Almost dejavu all over again
My original "prototype" episode was thrown together fairly quickly, without a lot of thought given to the over all selection or sequencing of the pieces. However, there was quite a few good artists, and a lot of good music in the episode. I still feel that music deserves being shared.
This week we return to that episode with a twist: several pieces have been replaced: mostly with different tracks by the same artists, with one exception. And, the sequencing and mixing has been completely reworked.
So, sit back, listen, and have an "almost deja vu all over again" experience.
Track List:
[00:00] Introduction:
Part One:
[01:41] Butterfly Tea: The Final Strike & The Last Mission (Adventure Action)
[03:05] Peer Gynt Lobogris: A Drop in the Universe (OutWorld III)
[07:08] Joe Frawley (Rachel Rambach, vocals): Angel Box One (Angel Boxes)
[09:01] Emerald Park: A Higher Loss (For Tomorrow (2010 Edition))
[13:37] Aleksi Eeben: Minor Tale (The Four Tales)
[17:51] Joe Frawley (Rachel Rambach, vocals): Angel Box Two (Angel Boxes)
[19:15] Space Weirdo: Channel 9 (Cosmonaut)
[23:10] Abyssal Plains: Jhana (Pictures In Sound)
[29:08] Joe Frawley (Rachel Rambach, vocals): Angel Box Three (Angel Boxes)
[] ID Break
Part Two:
[30:30] Aeon Sable: Exodus (Per Aspera ad Astra)
[35:48] Joe Frawley (Rachel Rambach, vocals): Angel Box Four (Angel Boxes)
[37:34] Phillip Wilkerson: Whitewash (Machine Caffeine [JNN009])
[44:45] Mikael Fyrek: Now silenced how would I comment (I step into the advent)
[52:26] Joe Frawley (Rachel Rambach, vocals): Angel Box Five (Angel Boxes)
[53:50] Graphiqsgroove – midnightblue JzDnB (Graphiqsgroove2009)