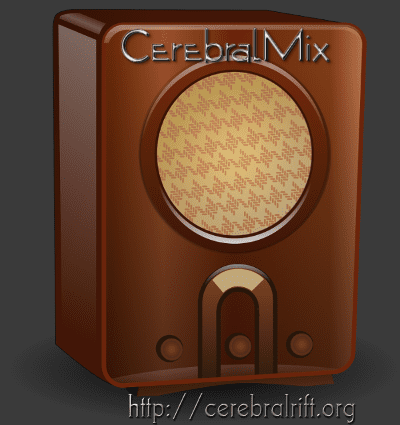 CerebralMix Episode Four: Sunday Chill and Groove

Sunday, June 20th, 2010
Sunday is possibly the best day of the week: you aren't expected to go anywhere, or do anything. You can sit back, chill with a book or newspaper, maybe do some cleaning or chores around the house. The pressures and expectations of the rest of the week are gone.
This weeks show is a mix of chillin' and groovin' tunes just right for a Sunday. From abstract ambient, to slow-techno, to funk-groove this set will give you the space and time to recharge your batteries to be ready for the rest of the week.
Sit back and enjoy the Sunday Chill and Groove Mix, this week on The CerebralMix.
Notes Episode 4 Track Credits:
Acrilic Colors: Music for No Audience (from The Garden)
Rumored High Speed Rail Hub (aka Andrew Cauthen): Go Within or Go Without (from Do What You Love Do Nothing Else)
Aaron Jasinski: Staring At Someone Else's Sun (From Electronic Feeling Machine)
Acidrain: Morning Hours (from Mostly Covered In Clouds)
Ben Crea: Funkatronic (from Warped Dimensions)
Krill.Minima: Marienkaefer (from Borkenkaefer)
Coax: Polaris (from Aeons)
Roj: Evolution (from Evolution)
Sleepy Town Manufacture: noil (from For You / For Me)
Dreamlab: Chemical Karmasutra (from Cryogenic EP)
Kevin M. Krebs: A Large and Shining Gate (From The Light Will Fill The Darkness)
General Fuzz: Second Thoughts (from Soulful Filling)